Fall Protection / Fall Arrest Systems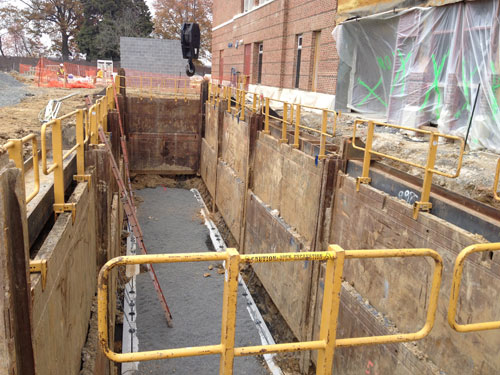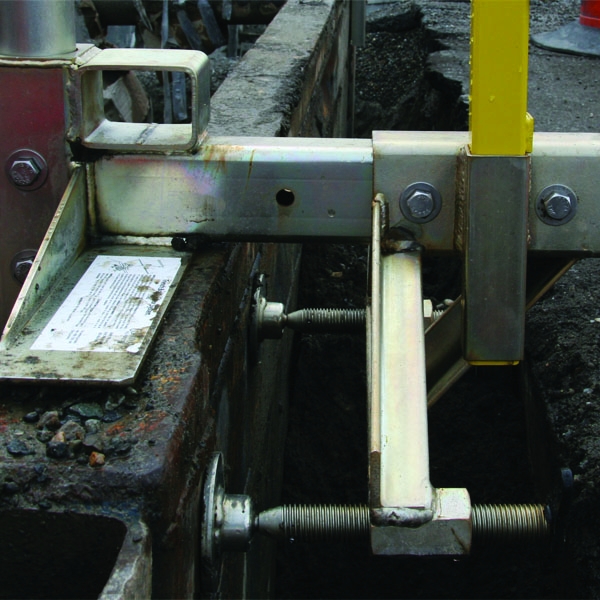 Fall Protection System
TrenchTech's fall protection system consists of a pair of rails and a fall protection post.
The rails are adjustable in width from 4' to 6', and must be used within those ranges.
The posts must be secured to the top of a slide rail panel or trench shield. They are to be secured using 5/8" - 11 ASTM A325 hex head cap screws. They shall be tightened to 154 foot-pounds of torque.
The system is designed to withstand a 300 pound load at any point on the system. Thus a 300 pound load could be supported anywhere onto the system.
Parapet Guard Rail
TrenchTech's new, light-weight fall protection / guard rail system.
This system uses 10'L 2x4's. It is light, easy to assemble and tighten by hand.
Product Images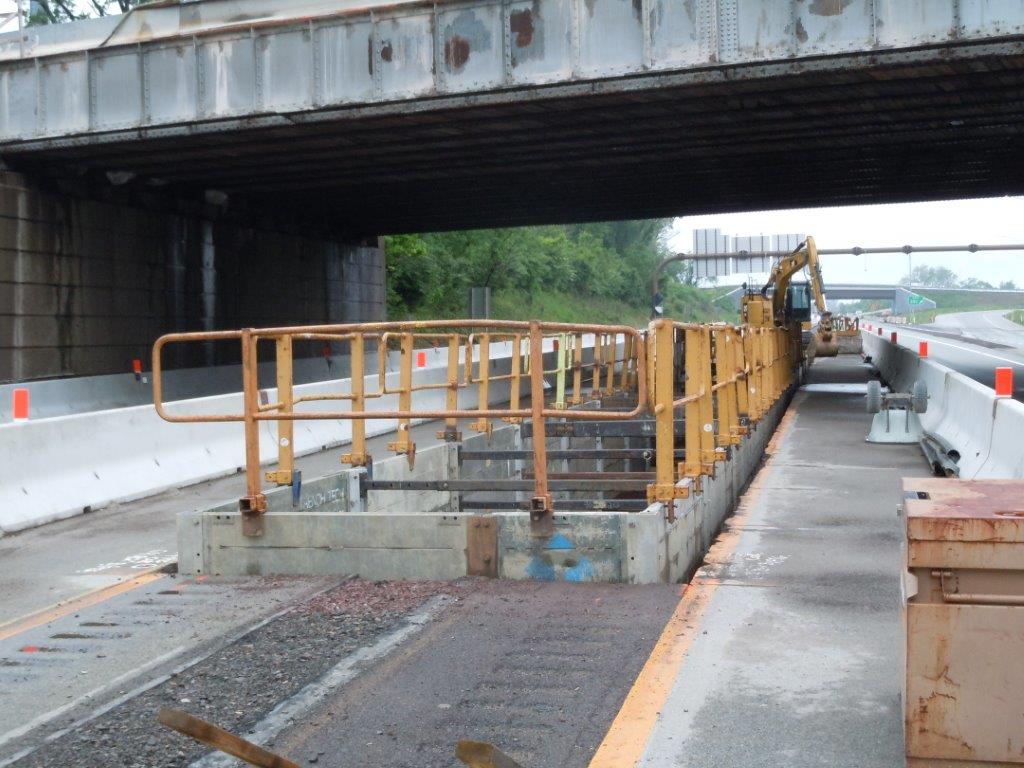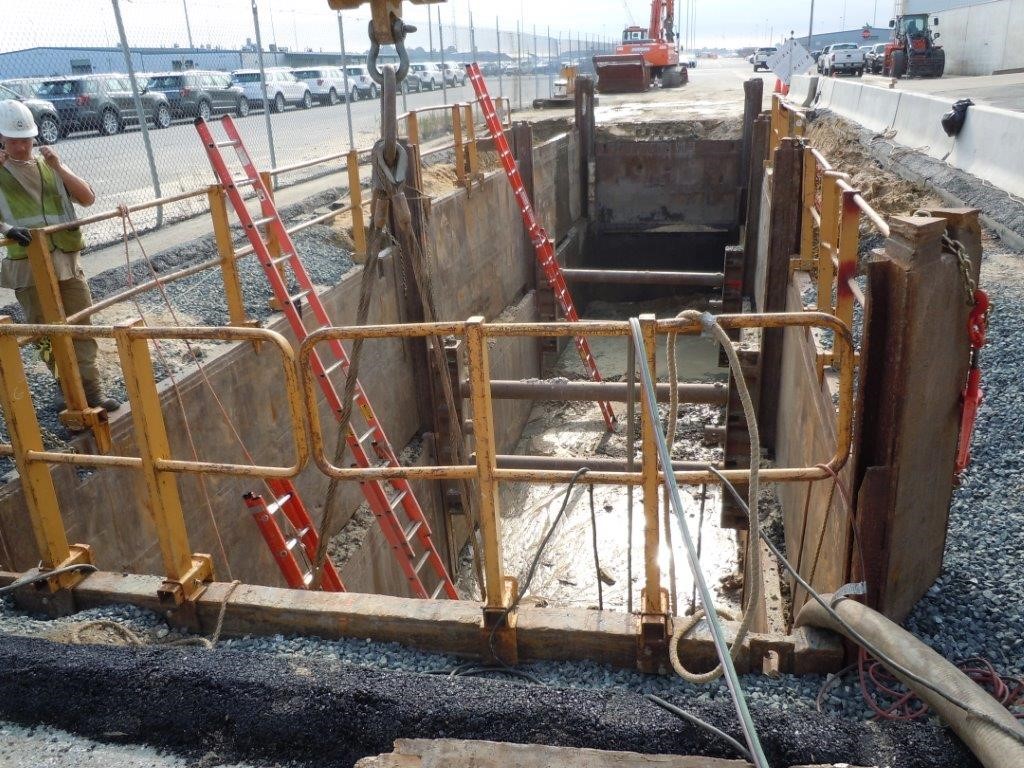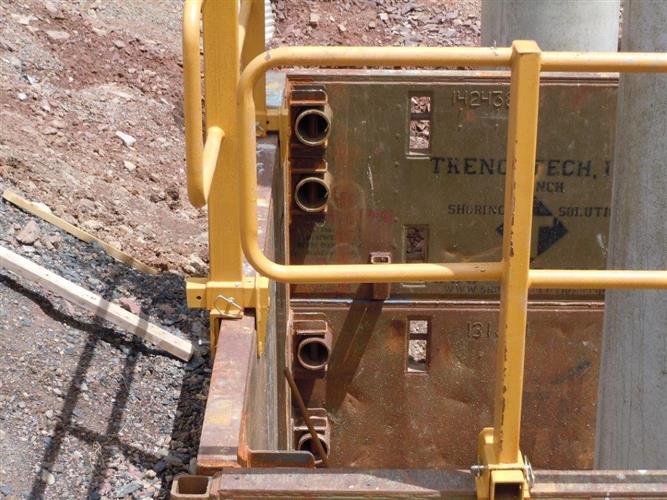 View many more images in the TrenchTech, Inc. fall protection systems gallery.