Aluminum Trench Box - XLAP
XLAP Uses:
TrenchTech XLAP series aluminum panel trench shields are designed specifically for municipalities, utilities, and contractors who use rubber-tired backhoe/loaders and small excavators for trenching.
XLAP can also be combined/stacked with Build a Box.
Standard Features:
Telescoping spreader sets in a wide variety of sizes.
Stackable with Build-A-Box.
Flat bottom or extruded aluminum knife edge on panels.
Narrow sidewalls.
Ultra-light double wall aluminum.
Greatest strength to weight ratio in the industry.
3 in. sidewalls are smooth to prevent dirt build-up and reduce friction.
Foam-filled wall construction prevents dirt and moisture accumulation.
Pulling and Lifting Lugs.
Professional Engineer design and depth certification.
Options:
T-connections cut-outs.
End panels for three and four-sided shields.
Corner connector brackets.
Adapters to allow use of standard XLS pipe spreaders.
Adjustable spreaders.
Custom spreader location.
Steel or aluminum knife edge.
Adjustable legs.
Wheel kit.
Spreader Options:
Product Images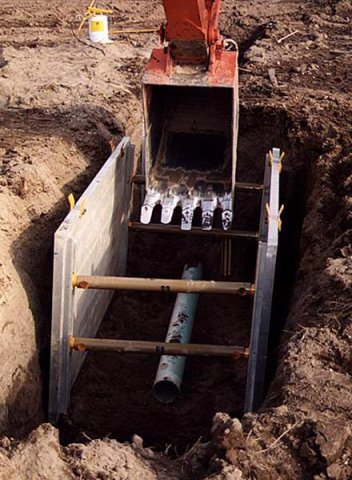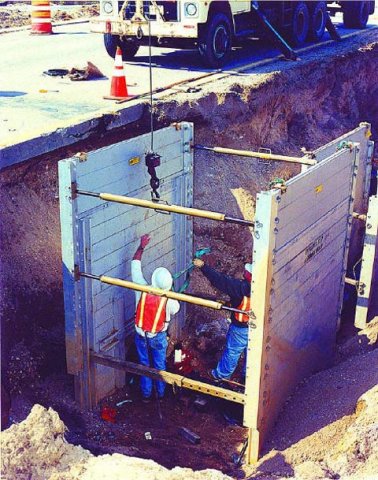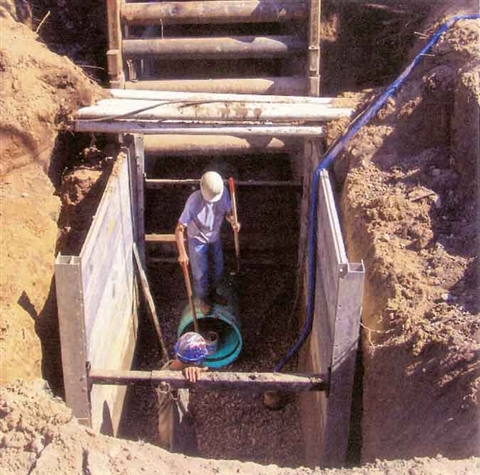 View many more images in the TrenchTech, Inc. aluminum trench box - xlap gallery.