Trench Safety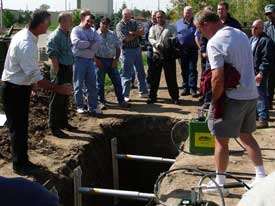 TrenchTech, Inc. is proud to announce the formation, kick-off, "grand opening" of our full service construction safety institute. The concentration is on trench safety, fall protection, air quality as well as other areas of focus regarding worker safety. Classes will address awareness of OSHA standards that pertain to excavation safety, confined space (air quality), fall protection in 10 and 30 hour courses. In addition to classroom training, we will be providing hands-on demonstration of equipment in the yard; the proper procedures for installing and removing shoring of all kinds, confined space entry and options for fall protection and air monitoring. All classes will be conducted in compliance with OSHA standards and will result in attendees being issued completion certificates.


The TrenchTech Safety Institute provides all participants with the most comprehensive and thorough safety instruction in the industry.
View course detail and enroll at the Trench Safety University.
Safety course objectives:
Display extensive knowledge of 29 CFR 1926 -- Subpart P Excavations OSHA Regulations
Demonstrate correct soil testing procedures and understand how to classify soil
Identify hazards associated with trenching and excavations and understand how to take prompt corrective measures to ensure a safe excavation
Understand the different types of protective systems and how to reference tabulated data and select the proper system
Discussion on fall protection and hazardous atmospheres and how they apply to trench safety
Competent Person Training for Caddick Utilities
Competent Person Training for Trench and Excavation OSHA 1926 Subpart P.
30 people/ 6hr class
Classroom training and shoring demos
Certifications achieved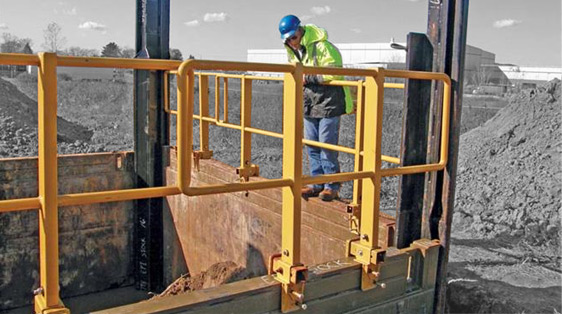 Trench Safety University
Classroom Training & Hands-on Demonstration
Focus on Trench & Excavation Safety Training (OSHA 29 CFR 1910.146) and Confined Space Safety Training (OSHA 29 CFR 1910.146).
Visit the Trench Safety University for more details and class schedules.
Contact us or call 1-800-443-6832 for more information.